HANOI, Vietnam - More than 100 people have died and 20 others are missing in central Vietnam after weeks of constant rain, severe flooding and landslides. And Vietnam is getting ready for another storm this weekend. The deaths were caused by the relentless downpouring of rain throughout Vietnam. 111 people have died and 22 others are missing in Vietnam's central and central highlands regions since early October.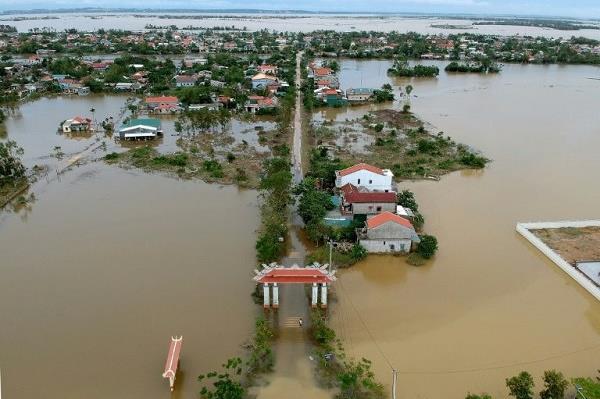 The 105 who died mainly lived in the provinces of Quang Tri, Thua Thien-Hue and Quang Nam.
60 men, women, and children were killed in landslides and floods. Search and rescue teams are working constantly to find surviors. And authorities say there is still hope for survivors.
Nearly 560,000 households with some 206,800 people in the areas around Quang Binh and Quang Tri have been evacuated.

Around 124,600 houses in Ha Tinh and Quang Binh were soaked by monsoon-like rain. And more than 691,100 cattle and poultry animals have been killed or swept away in the torrent of floods.


There is still a high risks of flash floods, landslides and rain to threaten the areas around Ha Tinh, Quang Binh and Quang Nam.

Vietnamese Deputy Prime Minister Trinh Dinh Dung asked authorities at all levels to quickly provide emergency relief for people affected, especially those in Ha Tinh and Quang Binh.

He also asked localities to prepare for the possible landing of Storm Saudel in the next few days.