Saturday March 27, 2021
Lincoln County Sheriff's Office learned the shooting incident involved two residents at 482 SE Hwy 101 in Depoe Bay. Aiden Isaac Dempsey, age 24, and Andrew Keith Hodge, age 28, became upset at a neighboring business who was reportedly playing loud music. Deputies and state police officers were called and arrived in-mass on the Hwy 101 business. They quickly handcuffed some occupants after ey ...
Story 181 of 12603
Saturday March 27, 2021
Salem) – A Alyssa Elizabeth Garner Cobe, a 7-year-old, went missing with her mother Julie Garner from Newport, Ore. on March 26, 2021. The Oregon Department of Human Services (ODHS) believes that Alyssa may be at risk and is searching for her to assess her safety. ODHS asks the public to help in the effort to find Alyssa. Anyone who suspects they have information about the location of Alyssa, o ...
Story 182 of 12603
Friday March 26, 2021
Washington, D.C. – U.S. Senators Ron Wyden and Jeff Merkley have introduced a resolution to condemn all forms of anti-Asian sentiment, racism, and discrimination, and call on federal officials, in collaboration with state and local agencies and Asian American and Pacific Islander (AAPI) community organizations to address the rise in COVID-19-related hate crimes. "The increase in hate crimes ag ...
Story 183 of 12603
Sunday March 28, 2021
"She changed my life." That's a common sentiment being expressed by people reacting to the news that Beverly Cleary died Thursday at 104. The beloved children's book author entertained and enlightened generations of children – and showed them that they could make their own way, be their own person, with endless possibilities. I'm incredibly saddened to hear about the passing of Beverly Clear ...
Story 184 of 12603
Thursday March 25, 2021
PORTLAND, Oregon - On March 25, 2021, at about 2:14 a.m., Portland Police were dispatched to reports of a wrong way driver on Interstate 84. Breaking story ... Multiple callers reported seeing a vehicle travelling westbound in the traffic lanes of eastbound I-84. Callers soon reported a collision on eastbound I-84 in the vicinity of Interstate 205. Officers on the scene confirm that there ...
Story 185 of 12603
Thursday March 25, 2021
SALEM, Oregon - On March 17, 2021 11 people were arrested during five search warrants at two locations in Linn County, one location in Benton County, and two in Marion County, Oregon conducted by the Linn Interagency Narcotics Enforcement (LINE) Task Force. The investigation focused on the unlawful manufacture of marijuana in Linn County and money laundering through local restaurants in Linn, Ben ...
Story 186 of 12603
Wednesday March 24, 2021
The Oregon Health Authority announced that 1 million Oregonians have been vaccinated with one or more doses of COVID-19 vaccine. "Today marks an important milestone in our state. This would not have been possible without the dedication of our local public health employees, health care workers and other vaccinators around Oregon," said OHA Director Patrick Allen. "I would also like to thank ever ...
Story 187 of 12603
Wednesday March 24, 2021
More than a dozen Oregon senior care homes have reported coronavirus outbreaks even after staff and residents were offered vaccines, The Oregonian/OregonLive has found, pointing to the reality that vaccine access, while extraordinarily important, has not been a panacea for completely ending some outbreaks. At one facility, a resident got sick and died with COVID-19 more than two weeks after get ...
Story 188 of 12603
Wednesday March 24, 2021
Jack and Ruth Talbott of Northeast Portland will celebrate their 70th wedding anniversary this week with a small gathering in their family home. A paragraph just like that, with different names and locations of course, once appeared in small town newspapers across the United States. These little briefs were the most local of local news that reflected an era that no longer exists. These days ...
Story 189 of 12603
Wednesday March 24, 2021
Amanda Fritz was supposed to be retired. On Jan. 1, she completed her third and final term on the Portland City Council, her 12 years distinguished by her efforts to expand the city's parks system into eastside neighborhoods with little greenspace. But last Wednesday, she was back—alarmed that a new city policy could turn her beloved parks into outdoor homes. "The city has invested millions ...
Story 190 of 12603
Wednesday March 24, 2021
PORTLAND, OR (KPTV) -- A dog rescue this weekend in Portland resulted in a man jumping in the Willamette River to save the pup. On Sunday, Bruce Silverman and his wife took their newly adopted 8-year-old Havanese Sunny to Sellwood Riverfront Park. "He walked up to somebody who was like walking on the paved path, and I'm not sure what happened but he just got spooked," Silverman said. Silv ...
Story 191 of 12603
Tuesday March 23, 2021
GRESHAM, OR (KPTV) - One of the suspects arrested in connection with a deadly shooting that occurred on New Year's Eve in 2019 has been sentenced to prison, according to the Multnomah County District Attorney's Office. Jacob Cadle, 19, pleaded guilty to first-degree manslaughter, first-degree robbery with a firearm, and first-degree attempted assault in January. The district attorney's offic ...
Story 192 of 12603
Tuesday March 23, 2021
SALEM, Oregon - At approximately 12:20 a.m. on March 23rd, 2021, deputies were dispatched to the report of a fuel tanker involved in a roll-over crash in the 9500 block of Golf Club Road SE near Stayton. When emergency crews arrived on scene, they located a 2019 Kenworth fuel truck and trailer belonging to Oregon Petroleum Transport Company overturned on the side of the roadway, leaking fuel. Th ...
Story 193 of 12603
Tuesday March 23, 2021
PORTLAND, Oregon - A 21-year-old was arrested following a yearlong investigation into allegations that he possessed and distributed photos depicting child sex abuse. Detectives with the Portland Police Bureau's Sex Crimes Unit believe the Salem man, Strauss Eugene Keifer, committed crimes in Portland, uploading graphic images and videos involving sexual abuse of a juvenile victim to a pornograp ...
Story 194 of 12603
Tuesday March 23, 2021
PORTLAND, Oregon - On Friday, police investigated a crash at North Crawford Street under the North Philadelphia Avenue bridge ramp viaduct. Officers located a person with serious, life threatening injuries after he was hit by a car in the Cathedral Park Neighborhood near the St Johns Bridge. The driver of the suspect's car had left the scene.
Story 195 of 12603
Monday March 22, 2021
Usually marshmallows, toothpicks, and Jell-O only get together on the dinner table. But at South Ridge Elementary School, marshmallows and toothpicks turned into tall buildings on the shaky, earthquake-prone ground of a pan of Jell-O. Kelle Petree's second grade students became earthquake engineers for the day, trying to build structures that could withstand a simulated earthquake—and they turne ...
Story 196 of 12603
Monday March 22, 2021
PORTLAND, Oregon - A Portland, Oregon man and former Boise, Idaho resident was sentenced to federal prison today for his role in a darknet drug distribution scheme, announced Acting U.S. Attorney Scott Erik Asphaug. Kevin Marc Crotteau, 25, was sentenced to one year and one day in prison followed by three years of supervised release. In July and August 2018, U.S. Customs and Border Protection o ...
Story 197 of 12603
Monday March 22, 2021
PORTLAND, Oregon - A 19-year-old girl was arrested in connection with two fires in the same southeast Portland apartment. Firefighters early afternoon on Thursday responded to a fire at 2135 Southeast 122nd Avenue. About three hours later, Firefighters were sent to second fire at the same apartment.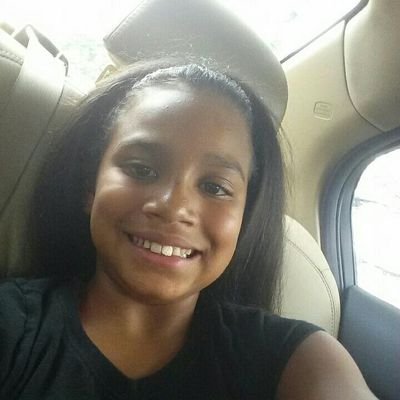 Story 198 of 12603
Monday March 22, 2021
PORTLAND, Oregon - More than 1.5 million doses of coronavirus vaccine have been administered in Oregon, according to the daily report published by the Oregon Health Authority. Health officials also reported 224 new coronavirus cases on Sunday and one new death. The new figures raise the total number of virus cases diagnosed in Oregon to 161,531 and bring the death toll to 2,363. dditionally, ...
Story 199 of 12603
Monday March 22, 2021
HILLSBORO, Oregon - At about 5:30 pm this evening, firefighters fight outside flames reaching the roof of a vacant business located at 547 SE Baseline in Hillsboro. The first firefighters arriving extinguished the fire yet the fire had then worked its way inside the building . The incident commander upgraded to a first alarm as a precaution. Engine 1 contained the fire and Truck 5 searched the ...
Story 200 of 12603
Saturday March 20, 2021
PORTLAND, Ore. — CVS Health announced it will begin to administer coronavirus vaccines to eligible populations on Sunday, March 21. Officials said participating CVS Pharmacy stores are in the following communities: Albany, Beaverton, Fairview, Hillsboro, Portland, and Sherwood. As more supply becomes available CVS will expand to more store locations and in more Oregon communities. Patient ...
Story 201 of 12603
Saturday March 20, 2021
A major earthquake could unleash "potentially catastrophic" flooding from a dam in Oregon that would threaten the state capital and other communities downstream, according to the U.S. Army Corps of Engineers. Officials said the dam, near the town of Detroit about 45 miles southeast of Salem, is not otherwise in danger of failure. "People downstream of Detroit Dam should feel really confident ...
Story 202 of 12603
Saturday March 20, 2021
On Thursday, Congressman Peter DeFazio announced that school districts in Oregon's Fourth Congressional District are estimated to receive hundreds of millions of dollars as a result of the American Rescue Plan. DeFazio said, "Our students are falling behind because of the impacts of the COVID-19 pandemic – it's imperative that we do everything in our power to ensure our kids, teachers, and supp ...
Story 203 of 12603
Saturday March 20, 2021
PORTLAND, Ore. — Oregon Gov. Kate Brown and health officials announced Friday that some coronavirus vaccine eligibility groups will be able to get the shot sooner than anticipated. This comes after the governor's office confirmed that all adult Oregonians will be eligible for the COVID-19 vaccine by May 1, a deadline set by the Biden administration. "By the end of May we expect to have recei ...
Story 204 of 12603
Saturday March 20, 2021
An estimated 90 million people have already received their portion of the third round of stimulus checks approved as part of the American Rescue Plan Act of 2021. The vast majority of those checks were sent out Wednesday morning as the IRS finalized that date as when the payments would be made for the first wave of checks. However, not everyone has received their $1,400 per-person checks. There ...
Story 205 of 12603
Saturday March 20, 2021
SALEM, Ore. (AP) – Facebook is growing its footprint in Oregon, announcing that it will expand its data center in Prineville – already the social media giant's largest in the United States. The move coincides with the company nearing completion of bringing a fiber-optic cable ashore in Tierra del Mar, Oregon. It will link multiple U.S. locations, including Facebook's huge data center in Prin ...
Story 206 of 12603
Saturday March 20, 2021
Oregon's only Republican in Congress broke with his party on a policy issue for the first time this week since taking federal office. Rep. Cliff Bentz split over an immigration bill aimed at farmworker visas and backed by nearly all House Democrats and the Biden administration. The Farm Workforce Modernization Act is one of two bills to overhaul the immigration system passed by the U.S. House o ...
Story 207 of 12603
Saturday March 20, 2021
PORTLAND, Ore. — After the CDC released updated guidelines Friday regarding physical distance for students in schools, Oregon Governor Kate Brown says the state will soon do the same. "Throughout the pandemic, it has been our intent to align with CDC recommendations while taking COVID-19 conditions in our state into account," said Brown at a Friday news conference. "The Oregon Department of ...
Story 208 of 12603
Saturday March 20, 2021
SALEM, Oregon - In a press briefing with the Oregon Health Authority, Governor Kate Brown today announced Oregon's accelerated vaccination prioritization timelines. The Governor was joined by Patrick Allen, Oregon Health Authority (OHA) Director; Dr. Dean Sidelinger, State Epidemiologist; and Holden Leung, Chief Executive Officer of the Asian Health & Service Center. "As vaccination efforts sp ...
Story 209 of 12603
Saturday March 20, 2021
Although he lives in Maryland, musician Matt Cutter is intimately familiar with a little-known piece of Oregon's history: the rise and fall of Bayocean. His band, Rectangle Creek, released an eponymic album about the city in June. Cutter discovered the so-called "city that fell into the sea" while researching for a speculative fiction novel he wants to write about post-ecological collapse in th ...
Story 210 of 12603